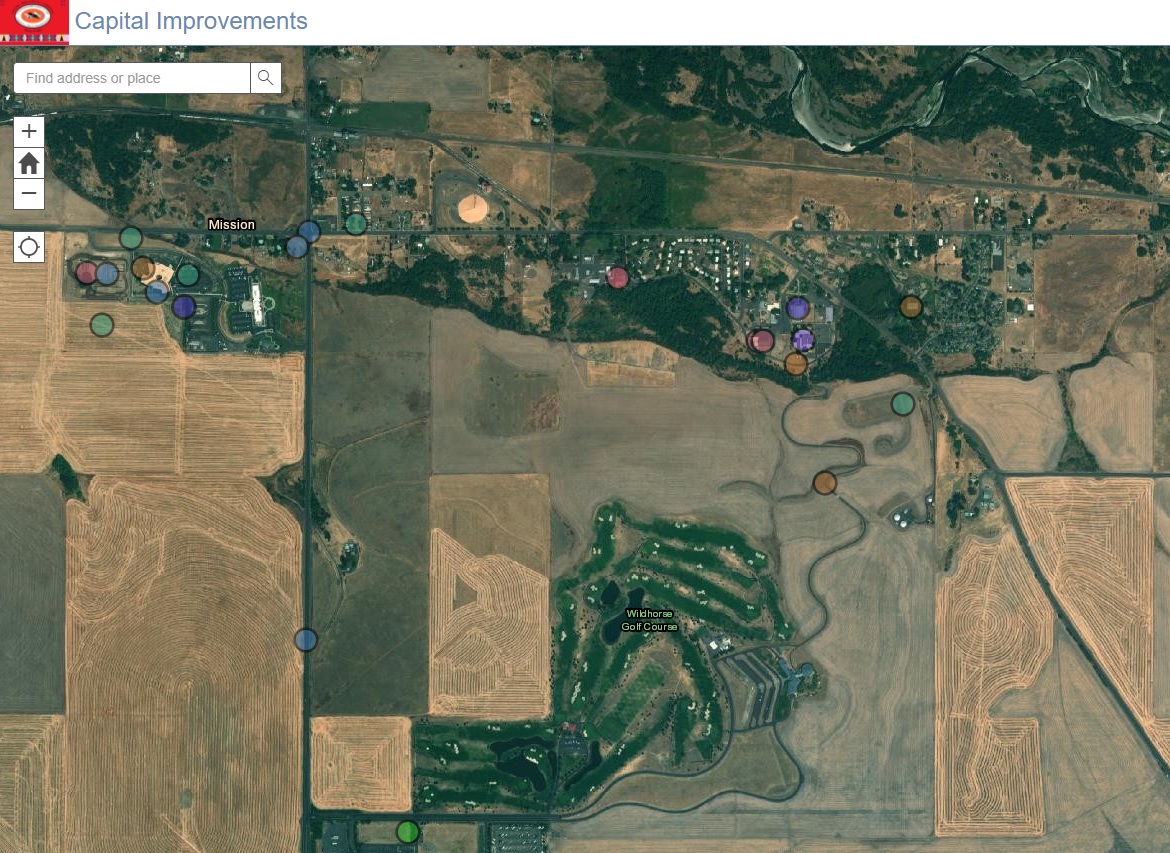 The CTUIR Capital Improvements Committee (CIC) invites CTUIR community members to provide feedback on future capital projects. A list of planned and potential Capital Improvement Projects using the online webmap. The webmap is an interactive application that allows you view project information, and provide comments on specific projects.
Capital projects are larger development projects that CTUIR constructs to provide services, protect resources, and improve the community.  Input provided by the community will help the CIC prioritize and make recommendations to the Board of Trustees for funding these projects over the next few years.  There are a range of projects such as housing, community service, recreation, natural resource, and economic development. 
The newest project included on this list is the recently developed conceptual design for the July Grounds area.  The conceptual July Grounds Project was a collaborative effort with community surveys and involvement of other stake holders. The conceptual plan is just a collection of ideas that can be developed into full-fledged projects as they are prioritized by the community. Your input is greatly appreciated and desired.
If you do not have access to the internet, please contact the Tribal Planning Office at 1-541-276-3099 and we will provide paper materials for your review.   Public input on the Capital Improvement Projects will be gathered throughout the month of March 2021.
The webmap was recently designed by the CTUIR GIS Department and is a new tool that is being tested for use in Planning or other projects where public review and input is invited.  Feedback about the webmap, Capital Improvements process, or possible projects not listed in the webmap can be sent to the Tribal Planning Office at TPO@ctuir.org.  Thank you for your input!